How To Pick The Right Aftermarket Car Stereo
Your car is where you spend a lot of time when not in office, and that is why you need a peaceful and stress-free ambiance when inside your vehicle. A great sound system is the best way to relax and re-energize when on road. With the right sound system offering high quality sound your car rides will be both enjoyable and soothing.
Why Should You Opt for Aftermarket Car Stereo?
Factory stereo systems have upgraded with manufacturers providing better quality products in comparison to the earlier times when car stereo was not as popular as today. However, if you want your car to feature the latest equipment for amazing sound quality, opting for aftermarket
car stereo is the best investment idea
. Aftermarket sound systems for cars are perfect for the sound and tech-conscious people who like to keep their car's stock setup upgraded by integrating the latest features. As vehicles get more complicated by the day with major electronic systems integrated in them, it becomes essential for you to find a reliable shop to buy aftermarket car stereo parts or systems.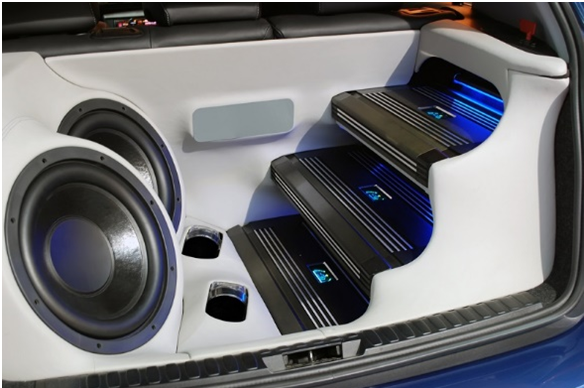 But First, Get To Know Your Car and What You Want:
Find out what components can fit into your car without requiring much modification. Having done that, you need to visualize how these components will look on your car- instead of opting for a loud, showy system with thumping bass; you might want to go for high quality sound system to replace your current speakers. And if you want to add subwoofers to your system make sure that you are ready to give up a considerable amount of your cargo space.
Among other considerations you might not want to attract the attention of burglars so keep the stock appearance low. Also, if you want to resell your vehicle then it is best to opt for installation techniques and components that can be removed easily and will not affect the car's overall appearance. If you don't want to change your factory car stereo receiver then consider adding components like speakers and amplifiers.
Setting a Budget Before Shopping Is a Must:
It is crucial that you set a budget before you go shopping for aftermarket car stereo receivers or other component. Your budget should also include installation charges and parts like amplifier wiring and stereo receiver mounting kits. In case, you decide to not let go of the factory radio, you may have to pay for the adapters and the expense of interfacing the system with the radio.
Don't forget that you should get products worth your investment. If you have set a low budget, don't expect to decorate your car with high-end components; investing a little more will give you a satisfactory sonic experience.
Stay Focused When Shopping For Car Stereo Receivers:
When you are sure of where you want to buy your aftermarket sound system from, you should start looking at the car stereo receivers first. Consider narrowing your search on the basis of the stereo receivers that fit into your car- double DIN, DIN and DIN and half are the available standard sizes. These also come with features that you might be looking for like satellite radio, iPod integration, MP3 playback and navigation.
If you are shopping offline in a store you need to check out the controls and features yourself, ensure that the displays and layout can be read easily. Try to use the stereo receiver to find out how it works. However, for online shopping it is best to conduct a thorough research before placing your trust on any online store.
The entire point of buying a stereo system is to find good sound production, so evaluation of components and listening to the sound quality are absolute must. Try to play those tracks that you are acquainted with so that you can find out how they sound on the new system.
It is not easy to judge the sound of an amplifier and buying preferences are based mostly on your personal preference, your budget and the system configuration. Once the stereo receiver and amplifier are settled with, you get to the entertaining part of selecting the speakers. However, don't forget that it is useless to invest in an amplifier with 100-watts per channel and then buying speakers that cannot take in more than 50 watts.
Final Words:
Having a basic knowledge about your car and your car's stereo system are crucial in helping you shop for the right aftermarket car stereo. Remember to stick to your budget and make the right queries to find the best sound system for your car.